Four years ago today, we started Dekker Daily by posting anything and everything we could find on the wonderful Thomas Dekker in a little livejournal community.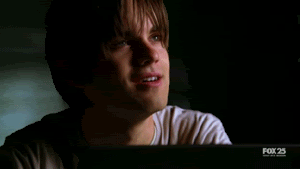 Our first post!
Now, FOUR years later, we're here with our own site and still going strong!
(tweet us @dekker_daily if you remember "HEY KATRINA!")
Thank you to everyone who has been supportive and who love Thomas as much as we do.
Thanks especially to the man himself, Thomas Dekker, who has been so gracious and wonderful to us since he found us on livejournal over three years ago and up until now.
Thank you, Thomas. You are, still, a ferrrking champion!